Welsh Ryan Arena Seating Chart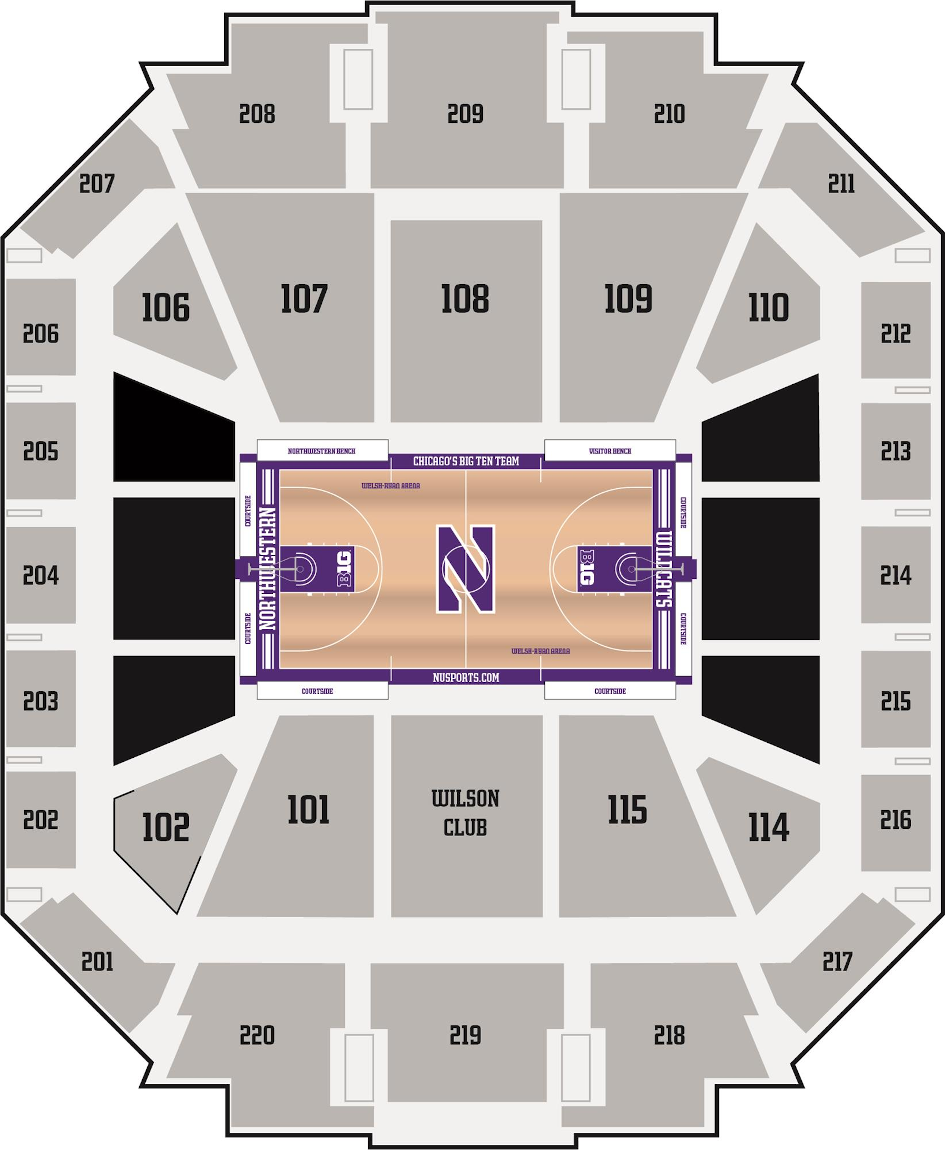 Welsh Ryan Arena offers seating for 7,039 spectators across the entire venue. Like most multi-purpose arena, space may be unavailable depending on the arrangement of the court, but the attached photo is the most common arrangement for most athletics events. Standard seating is theatre-style seating with flip-down cushioned chairs with black backs and sturdy construction. Armrests are also available for standard seating.
Accessible seating
Accessible seating is available behind sections 102, 104, 106, 108, 110, 114, 201, 207, and 217 and you must have a ticket for the seating section.
Please call the box office at 888-GO-PURPLE (467-8775) for assistance.
NOTE: Depending on type of event the seating chart above may be subject to change. Always double check the seating chart for the specific event when selecting your tickets.
Reserve your tickets today and secure the best seats now! Check out the Welsh Ryan Arena schedule to see all the upcoming events.
For all ticket and authenticity policies please read the ticket information page.